Picture this – you take an amazing photograph with your digital camera, and all you want is to have it printed out as a Polaroid photo. But with no Polaroid camera in sight, how can you make it happen? Don't worry – we've got you covered! Today we'll show you how to print Polaroid photos without a Polaroid camera!
Printing Polaroid photos without a Polaroid camera requires some adjustments, but the process is not difficult. Today's presses produce a print with much more clarity and focus than previous models. Whether you are a professional photographer or an amateur enthusiast, it is possible to create instant photos from digital images without the use of traditional tools.
This guide will explain the step-by-step process for printing high-quality Polaroid photos using supplies commonly found in photography shops and online stores. There is also some helpful advice for selecting paper and ink options that will work best for your individual needs.
By following this guide, you can transform your digital images into stunning prints that capture life's special moments in vivid detail.
What is Polaroid Photography?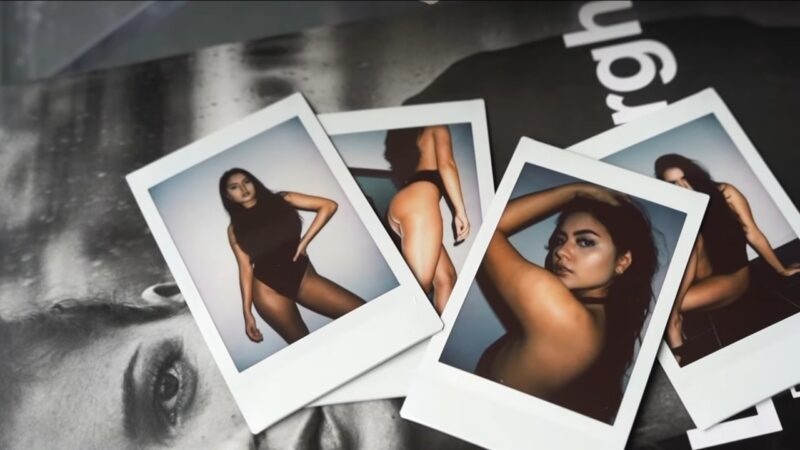 Polaroid photography is a type of film-based photography where a special camera and film are used to produce one-of-a-kind images. The unique aspect of this type of photography is that it produces images almost instantly—within minutes after shooting the photograph, you're able to see the physical print.
A Polaroid camera contains what is known as an "instant" or "integral" film. When the shutter is pressed, light enters the camera lens and exposes the sensitive photographic film. A chemical reaction takes place immediately that develops and processes the images into prints within minutes.
The photographs are taken with these chemically processed photos and what emerges from the camera is a stunning color or monochrome photograph with a white or color border around it.
Although Polaroid cameras can still be found today, many people no longer own one due to technological advances like digital cameras and smartphone cameras which allow people to take amazing photographs in various forms of media, including prints, slideshows, and shareable files on social media.
Even though there isn't necessarily access to an actual Polaroid camera that would typically be used to print Polaroid photographs, it's still possible to create these same prints on your own with some easy steps courtesy of modern technology!
What You Need to Print Polaroid Photos
To print your own Polaroid-style photos, you will need a special type of printer that prints with Zink Photo Paper. Zink stands for zero-ink technology and uses colorful dye crystals embedded inside the photo paper to produce high-quality, smudge-proof images.
Alternatively, you can use a regular inkjet or laser printer, along with transfer paper specifically designed for the purpose of printing photos onto Polaroid-style cards.
While not necessary, it makes the printing process a little easier if you have access to an image editing program to resize and crop your photos into a Polaroid frame. Additionally, you can also add special filters and effects, as well as add text or a graphic. Don't forget to save the edited image in JPEG format before printing!
Once everything is ready for printing, simply select the appropriate photo paper setting depending on which type of printer you are using and click print. Now all that's left is to wait patiently for your custom Polaroid-style prints!
How to Print Polaroid Photos Using a Printer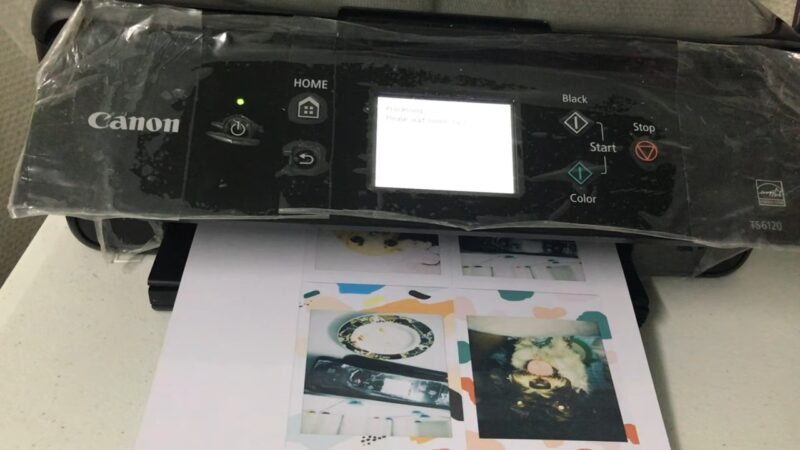 Although Polaroid cameras are popular and convenient, they are not the only way to print photos on special Polaroid paper. With today's technology, you can actually print out photos from a regular inkjet or laser printer using special sheets of Polaroid paper.
This process only takes a few moments and will provide you with the same quality prints that you would expect from a traditional instant film camera.
The first step is to acquire your printing supplies. You will need special Zink photo paper that has been designed for medium-sized inkjet or laser printers. This type of paper contains special chemicals inside small pockets, which react when exposed to the heat of your printer's toner cartridge. Make sure you buy enough paper to match your needs; it usually comes in packs of 20-50 sheets.
Once you have your supplies, prepare your digital image as necessary within an image editor or graphics program and then print out the photograph onto a lower-quality setting within your printer preferences; this will help ensure proper saturation and consistency between all of your prints.
Once it has gone through the printing process, gently peel away the protective backing layer on each sheet of Zink paper before placing it face-down into the output tray. Run another test print and then send images through one at a time; wait 10-15 seconds in between each sheet for best results.
Allowing these images to sit in place for about 1 minute will help them achieve optimal saturation as well as warmth before taking them out and displaying them anywhere!
Check out this video for additional tips on how to do it:
How to Print Using an Online Service
You don't need a dedicated Polaroid camera to print your own Polaroid photos. If you have digital photos, you can use an online service to print out the classic square prints that resemble the original ones. These services usually offer a variety of backgrounds and colors to customize your prints.
Here is a step-by-step guide on how to print Polaroid photos with an online service:
Gather all of your digital photographs in one place.
Select a service provider to print your images with – there are numerous options available online, so research companies and read customer reviews before making your decision.
Create an account with the company, or if they accept guest orders, simply create an order without signing up for an account.
Choose which photographs you wish to be printed as Polaroids; upload them from your computer or smartphone gallery, or choose from Facebook or Instagram albums if you prefer (most services link up with these accounts).
Customize your prints by selecting frames, colors, as well as overall size and quality; once completed save your order and proceed to checkout where payment can be made using PayPal or other accepted methods of payment (such credit/debit cards).
Some services provide free shipping on orders over a certain amount; if not look for coupon codes that many providers offer in order to get a reduction on shipping fees and other discounts on their products!
Once the payment has been processed look out for confirmation emails detailing when you should expect delivery – usually within 5-10 days depending on the company used!
Receive your prints and enjoy displaying them around in home!
Tips for Printing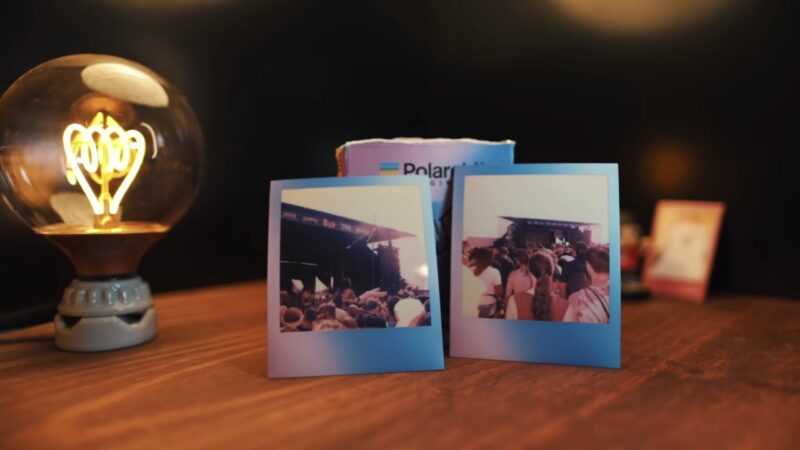 Polaroid photos are a fun and unique way to capture special moments. But if you don't have a Polaroid camera, you can still print Polaroid-style photos with just your standard digital camera and printer. Here are some helpful tips for making the process easier:
Choose an appropriate paper type
It's important to use high-quality photo paper that is made for printing Polaroid images. Most print stores will have specialty papers designed just for this purpose.
Find the correct size
Be sure to choose a paper size that matches the size of your photographs or it will look distorted once printed.
Pick the right printer settings
When you go to print the images, make sure that you set your printer resolution to 300 dpi or higher and select glossy photo paper from the media type menu. Additionally, make sure that you set borderless printing in order to get an image without white borders around it.
Adjust color settings
To get true-to-life colors when printing, adjust both your monitor and profile calibration before printing in order to match colors of onscreen images with printed results.
These tips should help ensure that your prints look as close as possible to what they look like onscreen—even without a traditional Polaroid camera!
Alternatives to Printing Polaroid Photos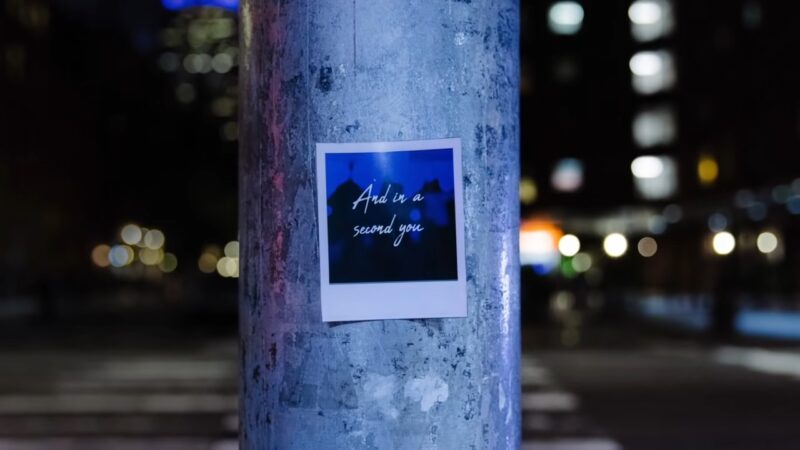 While traditional instant prints from a Polaroid camera are still popular, below are some alternatives for printing your own unique photos in a venue you may not have expected.
Printing with Inkjet paper
With this option, you can easily print a photo from any standard printer! Just like most home printing jobs, start by selecting the image on your computer, but this time choose an option such as "borderless" or "print borderless" to get the feel of a classic Polaroid.
Then run the file through an inkjet printer and print onto standard, glossy inkjet paper. For that blurred retro effect around the edge of your picture, use sandpaper on all four sides to distress the edges of the paper first.
Printing with Transfer Paper
This is another great way to get stunning images, although it requires more time and effort. Start by copying your image onto transfer paper – dark images need laser dark transfer paper while lighter shades will be best printed on light or white transfer paper – depending on the quality of your printer.
After that's done, it's just a matter of ironing onto pre-cut pieces of fabric depending on how sturdy you need them! Carefully trim away any excess fabric for neat edges and then admire your creation.
Creating Collages with Instax Film
For those who own an Instax camera (or what Fujifilm calls their "instant cameras"), there is great potential to make dazzling collages if printed photos aren't enough! Pre-sticker backing papers can now be bought preloaded with colorful shapes and caption settings to help brighten up any portrait or even create something totally new.
Additionally, if you're feeling creative you could always create themes yourself using blank backer sets which come with lots of creative opportunities – this works best by printing out digital designs onto clear sticker sheets which are simple to cut up and move about until satisfied before then sticking down over Instasize frames.
Conclusion
Printing your own polaroid photos can be a fun and creative way to bring the Polaroid experience into your home. Capturing and printing moments just as they were in an instant can bring back memories from any adventure or experience. In today's digital era, it's easier than ever to print polaroid photos with or without a Polaroid camera.
Using a photo printing service to print Polaroids on its special paper is the easiest way to get them if you don't have a camera of your own. If you do have one, however, you can use a film that's compatible with your model and develop the pictures at home. Alternatively, you can:
Scan the picture at high resolution and have it printed at a shop that specializes in this process.
Printed out yourself using printer paper using an instant print adapter.
No matter which method you choose, printing polaroids can be an incredibly rewarding experience – it will capture moments just as they happened in an instant, allowing you to keep those memories forever.